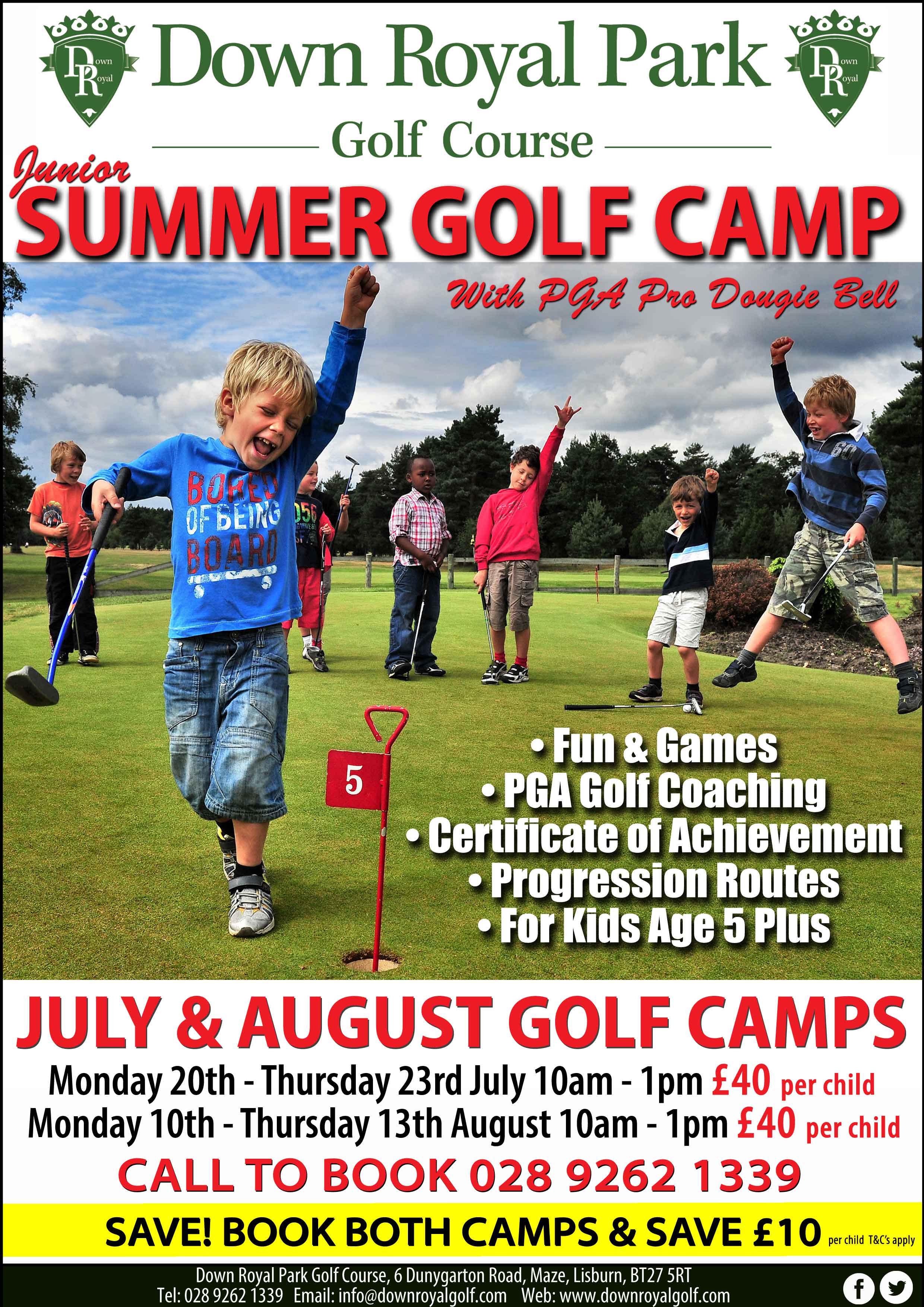 We are pleased to annouce that we are hosting two Junior Summer Golf Camps at Down Royal Park Golf Course during July and August. The four-day golf camps are an excellent introduction to golf and designed for kids age 5 plus.  
PGA Golf Pro Dougie Bell will be teaching essential golfing skills in a fun and enjoyable way on the Pitch and Putt Meadow's Course at Down Royal Park Golf Course. We see the golf camps as a great way to get children involved in golf at a young age and with numerous progression routes available through the Down Royal Academy, there are many opportunities available to build on skill and technique. 
The Summer Golf Camps take place on:
• Monday 20th July  – Thursday 23rd July from 10am – 1pm 
• Monday 10th August – Thursday 13th August from 10am – 1pm 
The cost per child is £40 for each golf camp. Should you wish to book both camps, you can save £10 per child. 
To reserve a place please call reception on 028 9262 1339, email info@downroyalgolf.com or complete the online enrolment form by clicking here.